31st Annual Air Works Consignment Auction
GPS Location: Mt Hope Auction Grounds; 8076 SR 241 Millersburg OH 44654
Thurs. Feb. 13th 2020 at 9:00 AM - Selling with 4 Auction Crews
Fri. Feb. 14th 2020 at 8:30 AM - Selling with 14 Auction Crews
Sat. Feb. 15th 2020 at 8:30 AM - Selling with 14 Auction Crews
*Antique & Collectibles Division*
Thurs. Feb. 13th 2020 at 9:00 AM - 3 Auction Crews
Fri. Feb. 14th 2020 at 8:00 AM - 3 Auction Crews
Sat. Feb. 15th 2020 at 8:00 AM - 3 Auction Crews

1,200+ Lots of Cast Iron
500+ Watches & Clocks
200 Pc Salesman Sample Collection
500+ Guns
Antique & User Tools
Blacksmithing
Butchering
Book Collection
Collectible Toys
Consignment Unloading Schedule:
Monday Feb. 10th from 8:00 A.M. to 7:00 P.M.
Tuesday & Wednesday

Feb. 11 & 12th from 8:00 A.M. to 4:00 P.M.

Thursday Morning 7:30 to 12:00 (Reserved for out of state consignors)
Auctioneer Note: We are excited to invite everyone out to join us for our 31st Annual Air Works Consignment Auction and Tool & Equipment Expo at Mt. Hope Showcase. We are anticipating our largest Auction & Expo to date. We will continue updating our website but keep in mind that this is only a partial listing with more coming in daily. We typically feature over a 1000 different consignors so expect anything to show up at this sale. We look forward to seeing you on Auction Day.
Upcoming Auctions by Air Works Auctions...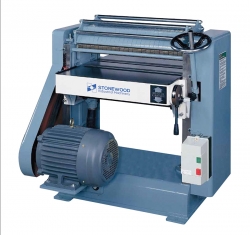 Aug. 2020 Special Woodworking Auction
13071 Emerson Rd Apple Creek OH 44606
Auction Date
August 21st, 2020 to August 21st, 2020